Installation FAQs
Have a question? We've got the answer.
You can find answers to some Frequently Asked Questions below, if you're still struggling to find the answer to your question, contact us we're here to help!
About Wood
What causes swelling and shrinkage (Splits)?
The cell structure in timber stores water which is gradually released or absorbed depending on the level of temperature and humidity. This effectively changes the volume of the timber and naturally the parts closest to the surface will dry more quickly than those closer to the centre. Splitting in the timber is part of the natural drying process in hot weather and in some cases; these splits may reduce or 'heal' in wetter conditions and should not be viewed as flaws. Expect freshly treated timber to shrink by as much as 8% in width and 0.3% in length. Due to the natural structure of the timber these changes can sometimes also cause some twisting or distortion which we are unable to predict in manufacture or installation but have no effect on the structural integrity of the finished article.
With the changing weather, you may notice that your wooden garden furniture is also prone to change.
Because timber is a natural product, it is affected by the environment and natural conditions that is exposed to much more than a man made product would be. Particularly during the summer, many people deem that their furniture is faulty or has defects, a conclusion that is reached because of the appearance of cracks and splits in the timber.
But in actual fact, this is very rarely the sign of a defect – it is simply the timber responding to its surroundings.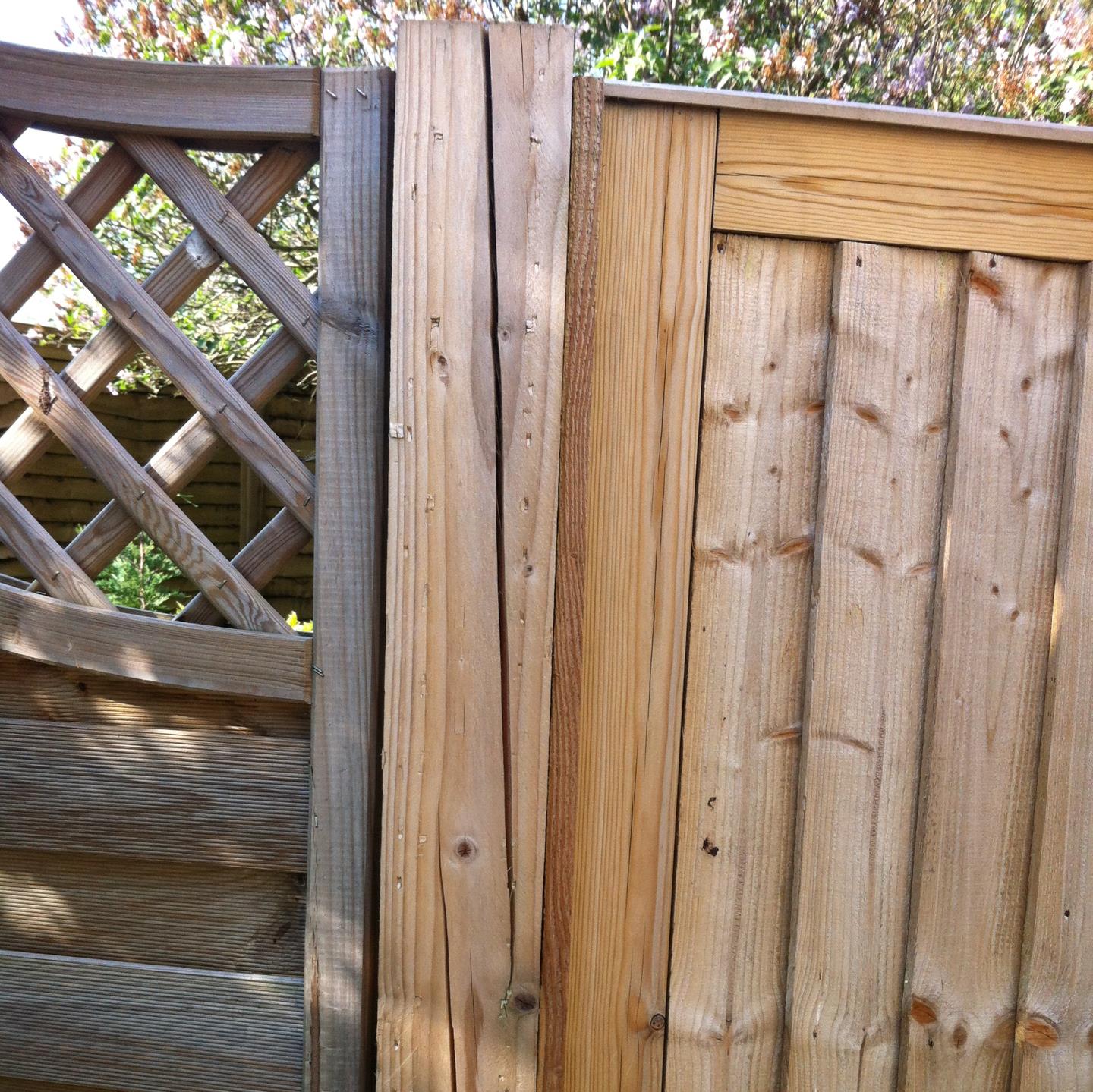 Why is there variation in colour?
Every tree is different in form, colour and grain and even within the confines of a cut length will allow the treatment process to penetrate differently. Colour differences will usually become less pronounced over time but a consistent flat colour without variation will never be achieved.
What are the greenish coloured spots that may be seen on the surface of the timber?
You may occasionally see small blue, green or white spots on the surface of treated timber. These are tiny specks of resin on the timber surface that have be dyed by the treatment which are not detrimental to the product and can usually be wiped-off with a damp cloth.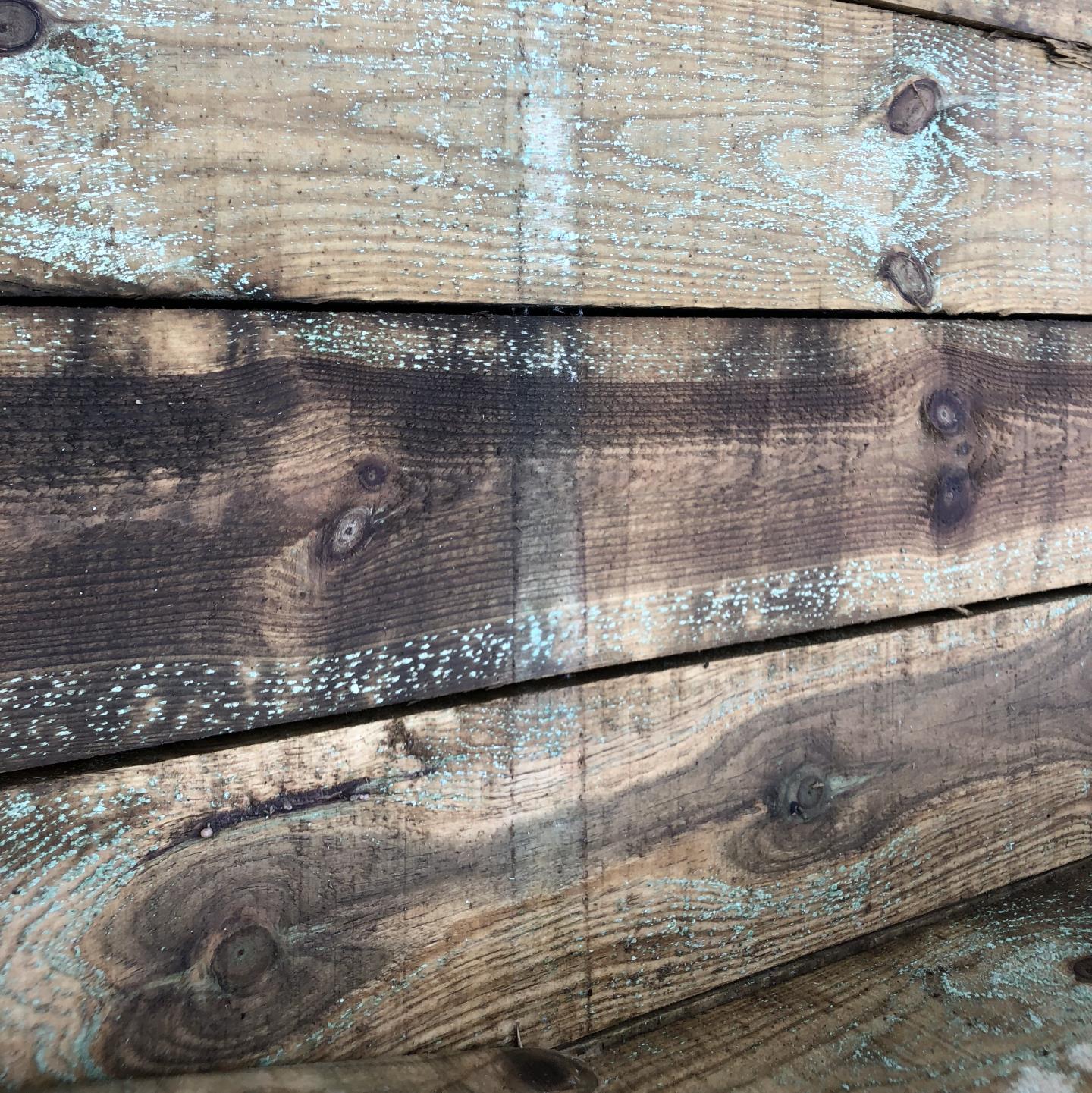 How long is my fencing guarenteed for?
We offer a 12 month guarentee on workmanship from the original date of install (in conjunction with our quote T&C's), we allow for one adjustment of gates if required within this timeframe. Further adjustments during this period or outside of the 12 month workmanship date will be charged at a cost of £35.50 + VAT per visit.
We are unable to rectify any movement in single or pairs of gates as this is a natural occurrence caused by climatic change affecting natural timber products.
It is beyond our control as to how long a piece of timber will last and perform during it's service life (approx 8 years) and as such we cannot be held accountable for this.
We do not guarentee the life of timber as these are natural products.
All timber where specified has been pressure treated, this simply refers to Tanalith E which is a popular brand of wood preservative used for pressure treatment.
When will i receive my bill?
Once your installation is complete the fencer will return the job sheet to the office which will be reviewed by the Project Manager, once they are happy with everything an invoice will be raised and sent to you within approx 3 days of job completion.
What happens to my waste if you remove it?
We hold a waste carriers licence to enable to us remove your waste, once it is return to our yard we sort it into different materials and then we pay for it be be collected and recycled by a licenced waste contractor.
Concrete Products
Concrete is strong in compression but weak in tension, so it will crack when exposed to tensile stresses greater than its tensile resistance. In contrast, steel is strong in both compression and tension. For this reason, steel is used to reinforce concrete in tensile zones resulting in a composite material that is good in tension and compression.
When in service, it is accepted that concrete will crack. At this juncture, all the tensile stresses will be resisted by the steel. The steel not only resists the tensile stress but also helps to control cracking. Cracks do not necessary signify a failure of a product.
Other forms of cracks that are non-structural can also arise due to:
- Thermal shrinkage due to differences in temperature gradients
- Drying shrinkage owing to differences in moisture gradients.
Cracking is normal in reinforced concrete structures subject to bending, shear, torsion or tension resulting from either direct loading, restraint or imposed deformations. Cracks may be permitted to form without any attempt to control their width up to a limiting value of 0.3mm for durability.
Example of an acceptable crack is shown below: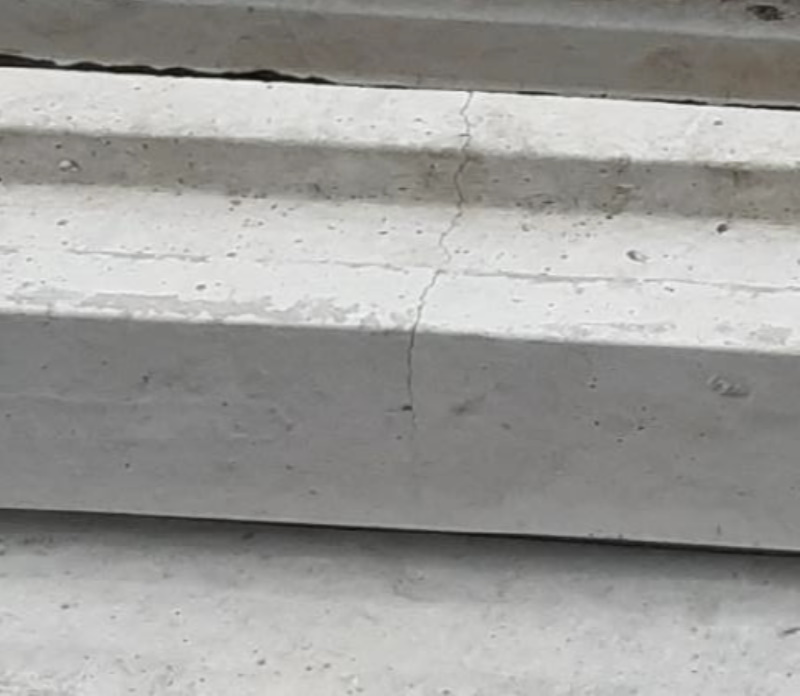 Sustainable Timber
We source all of our timber from sustainable sources.

Quality Guaranteed
All of our products and installations come with our guarantee.

Specialist Advice
Our expert team are always on hand to offer you the best advice.